** IN UPDATE **
I - HUMAN RESOURCES AND STAFF IN THE CLINICAL AREA
TECHNICAL DIRECTOR OF THE CLINICAL AREA, (according to Agreement 4.4 / C.G. 03/31-2009) performs the functions of management, plans practical teaching in accordance with the departments involved and with the P.O.D. It proposes the internal rules for the operation, management and administration of said area, as well as the control and management of the economic budget. Phone 954 48 65 43.
- Prof. Dr. José Manuel CASTILLO LÓPEZ (jmcastillo@us.es)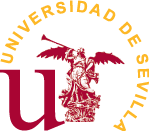 T.G.M DEPUTY DIRECTOR OF THE CLINICAL AREA, supports and replaces the Technical Director in his functions, in addition to Personnel Management and directly responsible for the Quality Area. Phone 954 48 65 55
-  Dr. Ramón MAHILLO DURÁN. (rmahillo@us.es)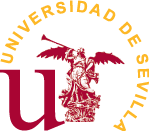 T.G.M SUPPORT TO TEACHING AND RESEARCH (CLINICAL PODOLOGISTS): care function and support for practices in the different subjects, research and programs that require their collaboration. Phone 954 48 65 13.
- Eva Mª.  BON BUSATORI  (evabon@us.es). It also assumes functions of coordinating people and organizing work
- Carmen VÁZQUEZ BAUTISTA (carmenvaz@us.es)
GESTORA ÁREA CLÍNICA, performs functions of Administrative Organization, Economic, Budgetary and Infrastructure Management according to criteria of the Directorate. Participates in the Steering Committee. Phone 954 48 65 45
TEAM MANAGER, assumes functions of his competence. Phone: 954 48 65 52
- Fco. Javier QUESADA RUIZ (fjquesada@us.es).
IT TECHNICIAN, IT SUPPORT, competences in the computer, technology and communication area of the ACP (Configuration and maintenance of networks, software and technologies). Phone: 955 42 01 90
- Máximo Suarez Álvarez (msuarez5@us.es)
LABORATORY TECHNICIANS: They attend to the ACP jobs, supply materials and resources necessary for the practices and patient care.
They provide the basis for the operation of the clinic. They also carry out specialized organization and maintenance tasks in each of the areas. Phone 954 48 65 13.
-  Maribel CARRASCO GUERRERO (mcguerrero@us.es) 
-  Angelines CORRAL CAMACHO (macorral@us.es)
-  Mercedes ESCUDERO CASTRO (merescas@us.es)
-  Ana Mª GARCÍA LÓPEZ (anagarcial@us.es)  
-  Ana GONZÁLEZ RUEDA (anagr@us.es)
-  Mª Valle HERRERA ARIZA (mvherrera@us.es)
-  Mª Ángeles MELERO CARRIQUE (mariles@us.es)
-  Mª Luz ROCHE LABRADOR (luz@us.es)
-  Mª Carmen SÁNCHEZ FRIAS (carmens@us.es)
-  Concepción SÁNCHEZ HERRERA (csherrera@us.es)
-   Mª. del Carmen SOUSA CARRERA (mcsousa@us.es)
CLEANING TECHNICIANS. Eurolimp company
-  Ana Eduvirgen ARANDA GONZÁLEZ
-  Amelia GORDILLO OAKNIN
-  Filomena PALMA BENÍTEZ
-  María Luisa RUDA SALGUERO
PERSONNEL ADSCRIBED TO THE PODIATRIC CLINICAL AREA
The staff assigned to the Podiatry Clinic area is made up of:
Teaching and Research Staff
Administration and Services Personnel
​